Latest News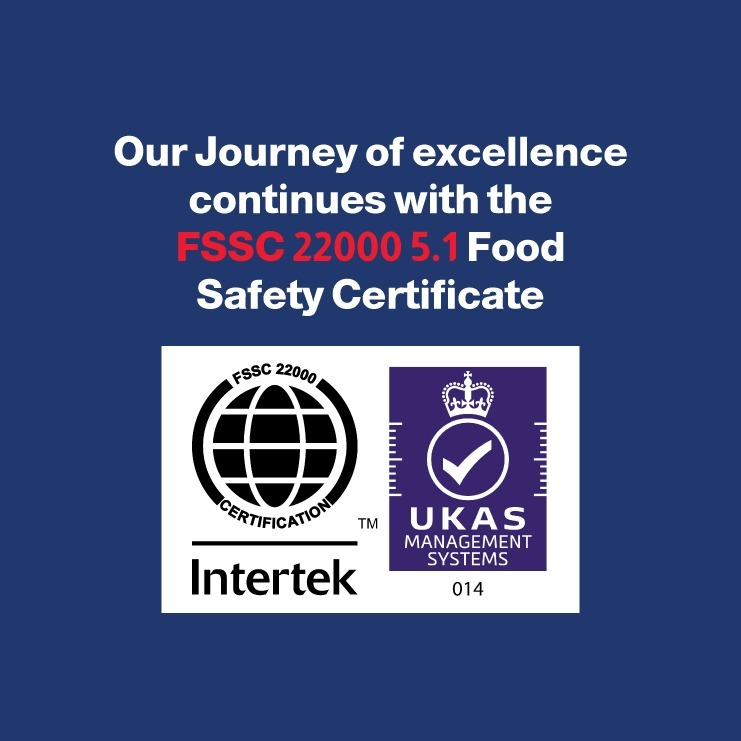 FSSC 22000 5.1 Food Safety Certificate
Because we are inspired by a vision for excellence and driven by a commitment to provide our consumers with quality products and exceptional services, we have worked hard to provide a safe and healthy environment, and today we celebrate receiving the new version of FSSC 22000 5.1 Food Safety Certificate.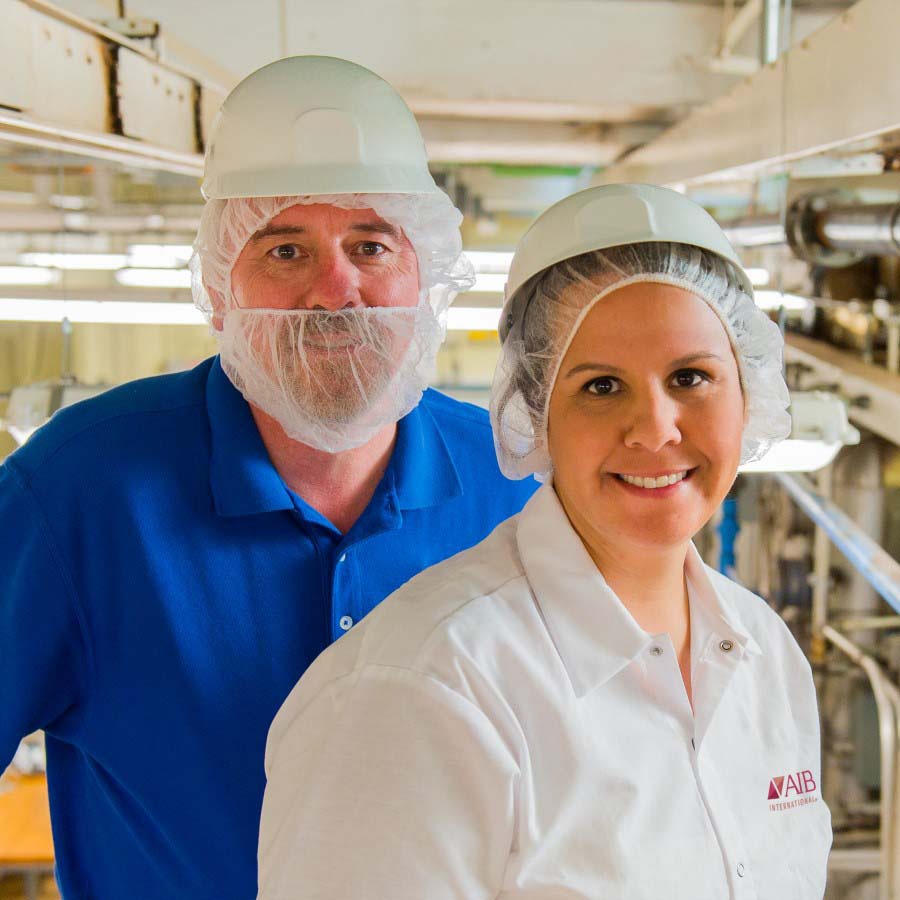 Teeba Scores 920 in the AIB Inspection
A new achievement is added to Teeba's record with scoring 920 in the AIB inspection that took place early December of this year. It is the second unannounced consecutive inspection in which Teeba proudly got high scores on an international level. It is worth mentioning that AIB inspection pertains to food safety, pre-manufacturing requirements and good practices, and anything that can affect the products or consumers' health, directly or indirectly, through a thorough physical inspection of the facility as well as studying the manufacturing methods and personal practices, preventative maintenance program which supports product safety, cleaning and sanitizing practices, pest control, in addition to a comprehensive audit of the internal systems and documents. AIB is considered a pioneering establishment in food safety inspection and training. It was founded in the United States 60 years ago. Each year, AIB audits around 10,000 locations in 120 countries by 130 highly qualified and experienced inspectors.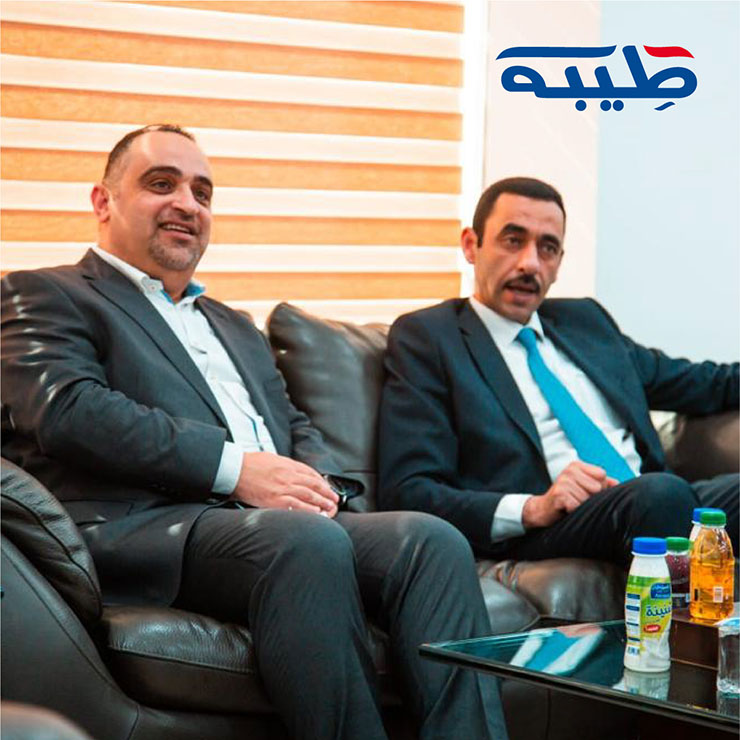 Director General of Jordan Food & Drug Administration (JFDA) Visits Teeba Factory
We were pleased to receive The Director General of Jordan Food and Drug Administration, Dr. Niza Mhaidat during his visit to Teeba factory in Dleil area. Upon his visit, he praised the high-quality and health safety standards operated by the factory. Teeba's CEO, Dr. Shadi Qatati, also praised the efforts employed by the administration to support the national food industry as well as simplify and speed the related processes, in addition to the constant communication with key people in food factories.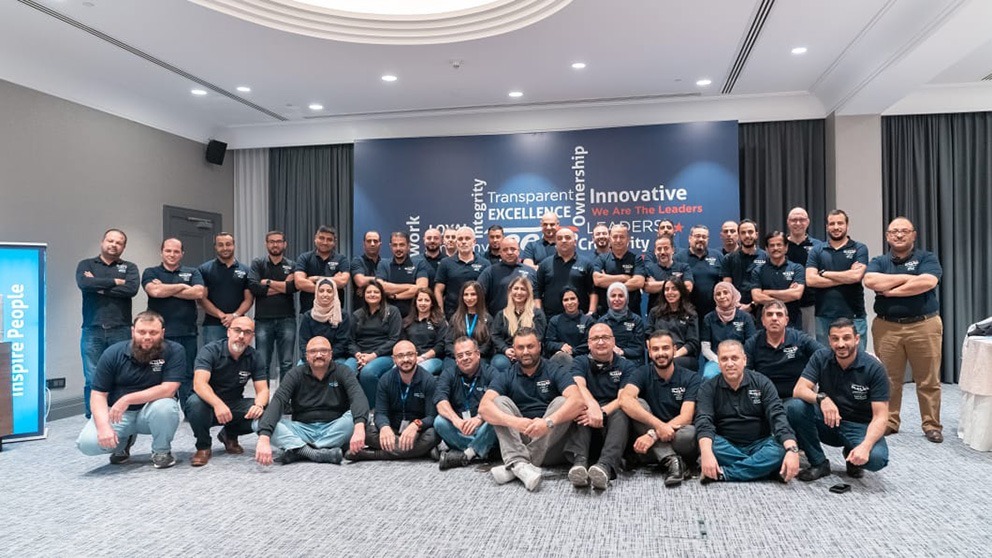 Teeba Investment for Developed Food Processing Company Celebrates Leadership Day
As part of its human capacity development activities, Teeba Investment for Developed Food Processing Company conducted a meeting which involved second-level leaders, department managers, and the CEO at InterContinental Amman hotel. The CEO, Dr. Shadi Qatati, started the meeting by greeting these leaders and praising their role in the company's business development, in addition to reflecting the company's principles and values. He also presented an overview of the company's performance in 2021 and the business plan for 2022. The meeting also addressed a number of topics that are of interest to the company and these leaders' role in following-up and managing these topics. The achievements of each department were presented by the second-level leaders. The meeting also included lunch and a workshop, as well some team-building activities.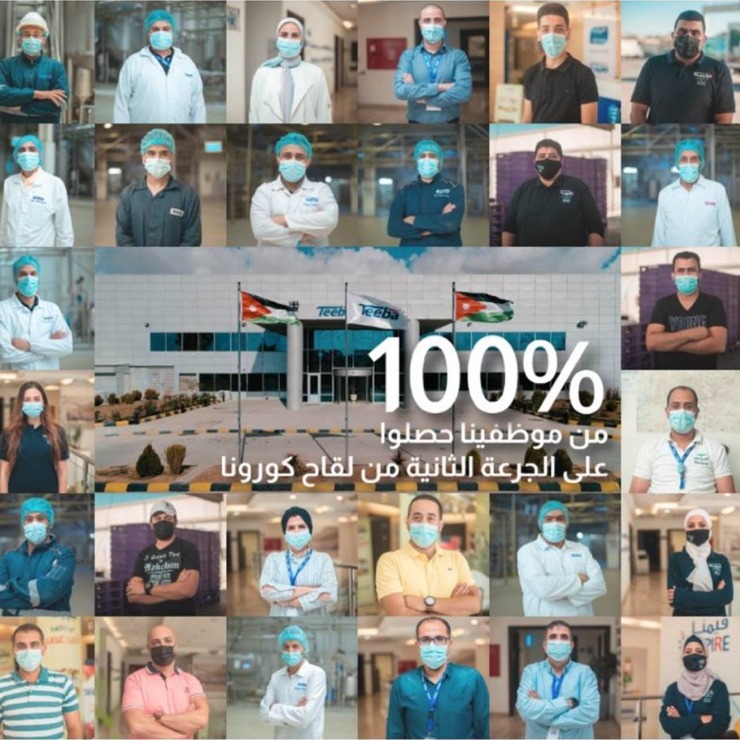 COVID Vaccine – 2nd Shot
100% of our employees have received the second shot of coronavirus vaccine.
A Trust-Worthy Variety of Products
We are proud to be one of Almarai companies, one that achieved a series of consecutive successes thanks to its keenness to provide a variety of trust-worthy-quality products, of a high nutritious value, up to our consumer's standards.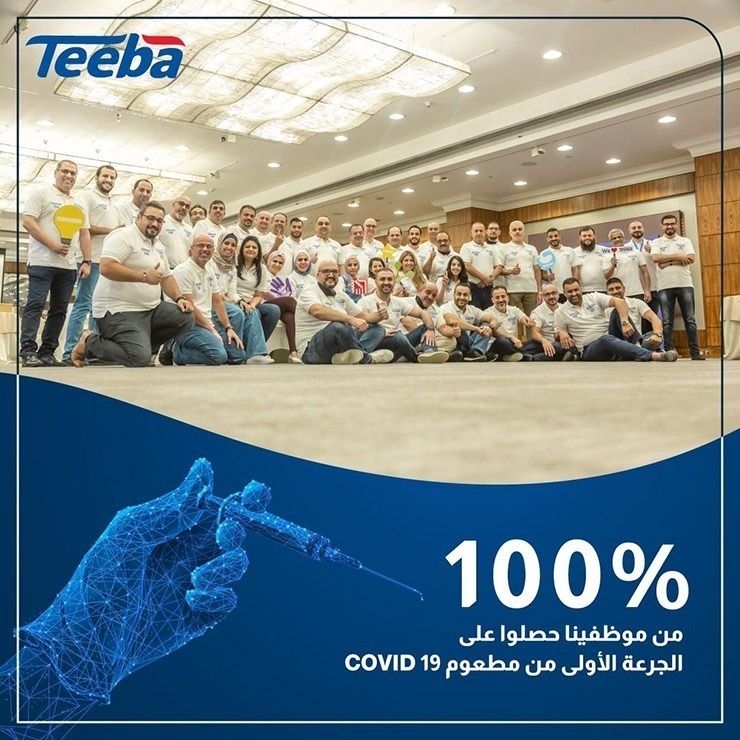 COVID-19 Vaccine
We are proud of our employees who were amongst the first to receive COVID-19 vaccine. Today, 100% of our employees have received the first shot of the vaccine.